The 22nd GISopen Conference was held between 12-14 March 2018 at the Institute of Geoinformatics, Óbuda University, in Székesfehérvár. The more than 200 participants could select among more than 50 topics. According to the motto of the meeting, that is "data: remotely – geoinformatics: proximately", many of the presentations dealt with the up-to-date remote sensing technologies, their applicability and their handling with geoinformatic tools.
A distinguished section was dedicated to the precision agriculture, which was of great interest. More and more agricultural professionals are committed to the introduction of innovative farming technologies, which are inconceivable without involvement of remote sensing data and use of geospatial analyses.
Beyond the actualities of surveying and land management, beyond the up-to-date technologies of measurement, a section on Earth observation and space research was also included. The importance of the latter one is related to Hungary's increased project opportunities due to its full ESA membership from 2015.
According to feedbacks the attendees could find the topic of their personal interest. Nevertheless, the choice of the presentation to be listened to was sometimes difficult as the sections run parallel to each other.
Dr. Lóránt Földváry delivered a presentation on the ongoing DSinGIS project, while Dr. Andrea Pődör has presented about noise mapping by GIS tools.
Photo Gallery: http://www.gisopen.hu/index.php/fotogaleria-2018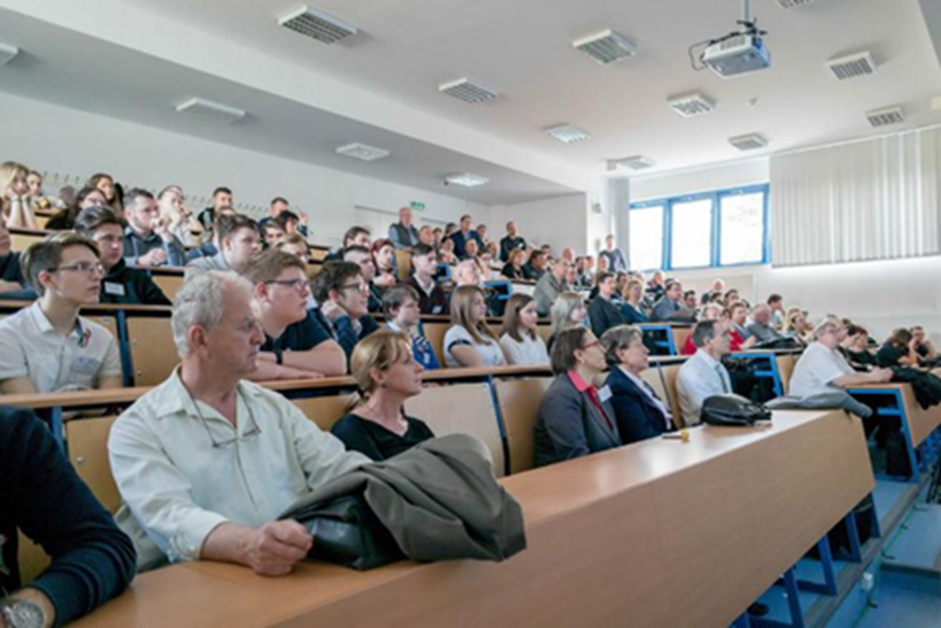 The audience of the GISopen conference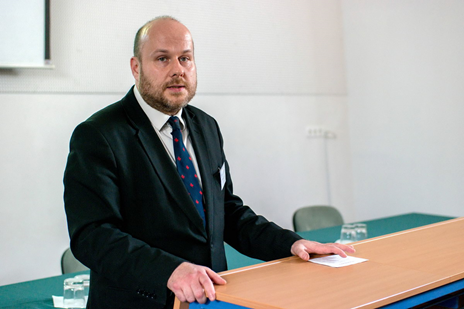 Dr. Lóránt Földváry presented about the DSinGIS project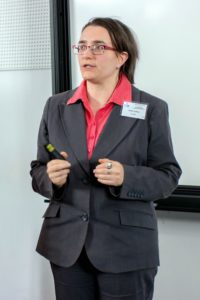 Dr. Andrea Pődör has presented about noise mapping by GIS tools