This is what Péter Szijjártó, Minister of Foreign Affairs and Trade said when he reported that on 14 April 2020, aid arrived from Uzbekistan to Hungary for the second time. For the first time, on 28 March, 150,000 pieces of facemasks were sent, and now half a million pieces.
Minister Péter Szijjártó held a video conference with Uzbek Minister of Trade and Foreign Affairs, Deputy Prime Minister Sardor Uktamovich Umurzakov, who said that in this difficult situation, the challenges are the same everywhere. The Uzbek government is also working to find a balance between the rigor of health measures and maintaining the viability of the economy. They agreed that both health care and the economy are the responsibility of the state. We need to protect the health and lives of our citizens, while ensuring that the economy is working, that it can be relaunched and that it can grow again. Ministers also agreed that this pandemic has long-term consequences, so any strategy must address the long-term effects as well. The approach of the two countries is similar on handling COVID -19; it plans to use both traditional and completely new types of economic policy instruments.
In addition to economic issues, the Hungarian Minister of Foreign Affair and Trade also mentioned that in order to ensure the best possible co-operation in the long run, the number of Uzbek scholars studying in Hungary was increased from thirty to one hundred.
Thank you, Uzbekistan !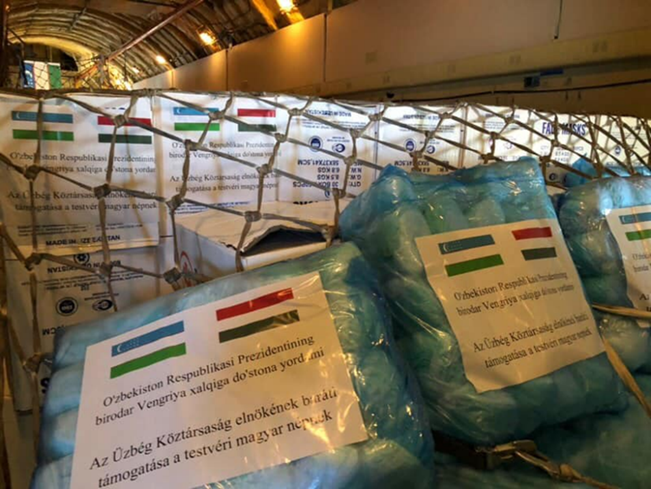 The article can be read in Uzbek and Russian language here:
http://tiiame.uz/oz/article/Hungary
http://muzaffar.uz/yangiliklar/1546-vengriyalik-hamkorlarning-minnatdorchiligi.html
http://notiq.uz/2020/04/20/vengriyalik-hamkorlar-tomonidan-ozbekistonga-minnatdorchilik-mavzusidagi-maqola-chop-etildi/