On October 17, 2019, in accordance with the project plan, the opening ceremony of one of the e-learning centers at the Tashkent Institute of architecture and construction was held within the framework of the Workshop on supervision and research methodologies.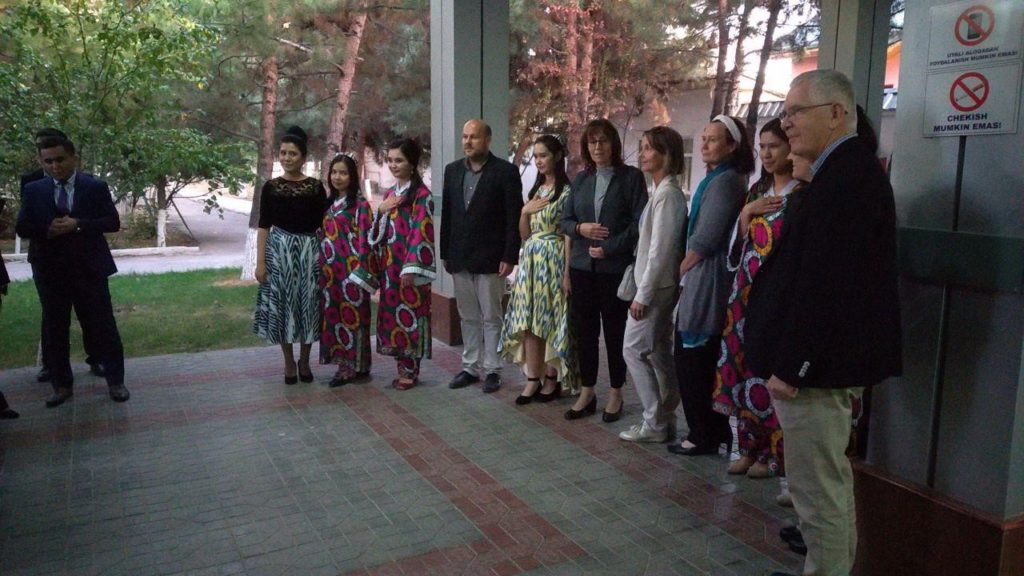 The meeting was attended by Mirisaev Abdullo vice-rector of TIAC , who, together with Dr. Földváry Lóránt from Obuda University (project coordinator, Hungary), officially cut the ribbon and opened a new center.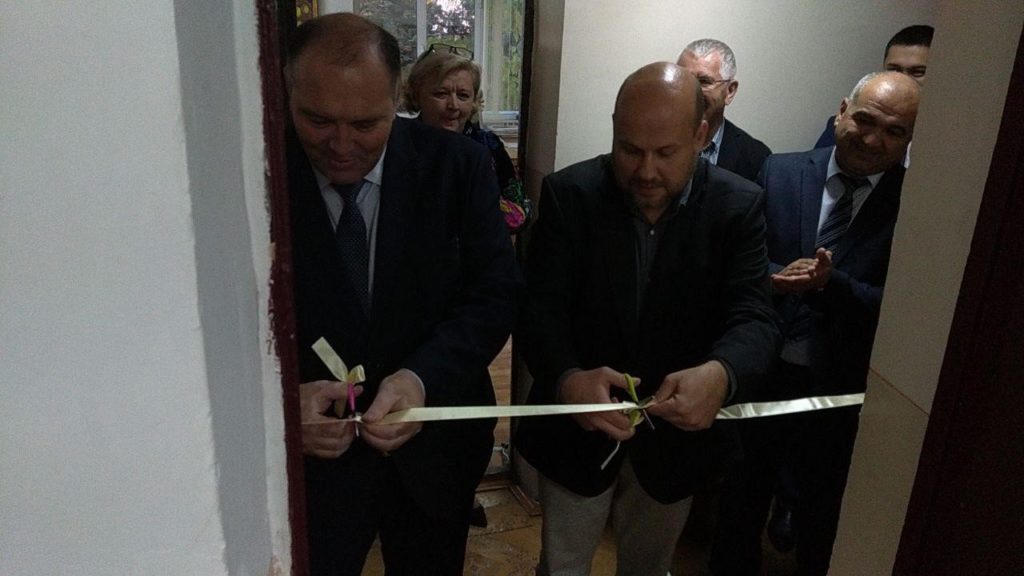 Also from European partner universities, the opening ceremony was attended by Prof. Bela Markus, Balázsik Valéria and Verona, Dr. Wojtasek Malgorzata (Obuda University, Hungary), Dr. Blaschke Erika and Dr. Sabina Hennig from the University of Salzburg (Austria).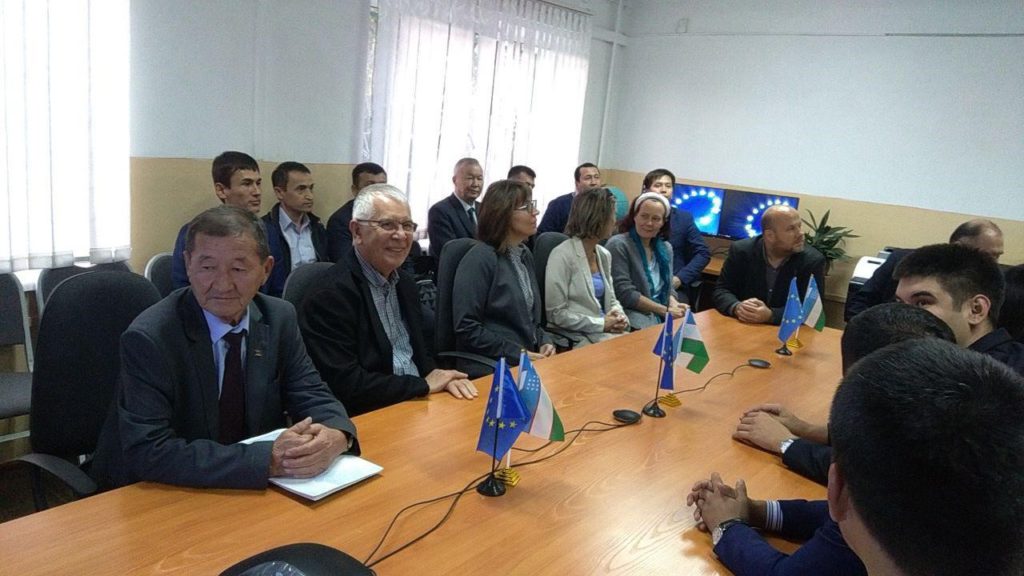 Knowledge management methodology was implemented at TIAC. It results an IT platform for acquiring and sharing knowledge, videoconference system were installed for frequent communication between doctoral schools, it helps collaborative, blended learning. Servers, video conferencing system set, workstation with advanced GIS & Remote Sensing software were installed. A smart TV will support professional presentations of doctoral candidates.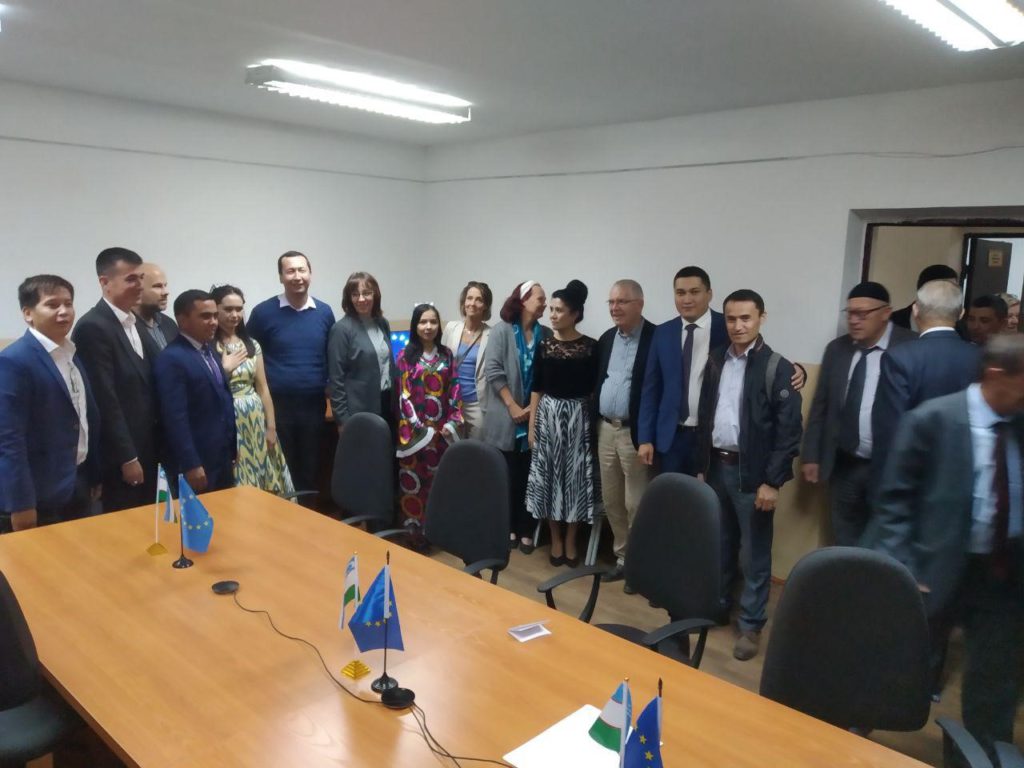 The Knowledge Pool will contain the 10 GE-UZ Uzbek language modules raised to doctoral level. Another important element of the Pool is the creation and sharing 8 PhD course which will be in English and published and shared here. A common platform will be used to enable all partner universities to reach all the content and to benefit from this Knowledge Pool.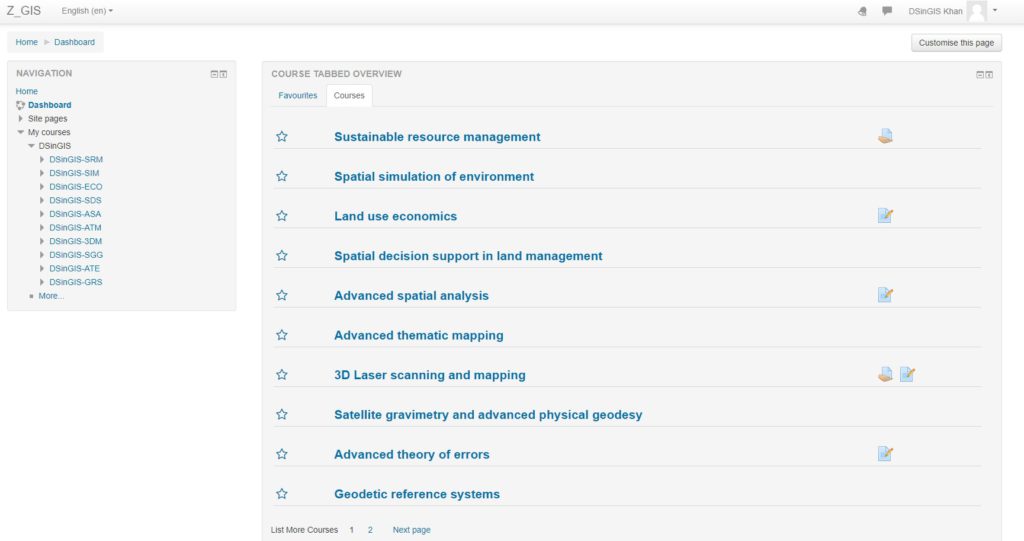 All contributors are expected to put their materials online to the Knowledge Pool, establishing an open exchange for teaching and learning resources, as well as links to materials on the wider internet. Recordings of 'guest lectures' by international eminent experts in the respective fields will highlight topics of particular importance.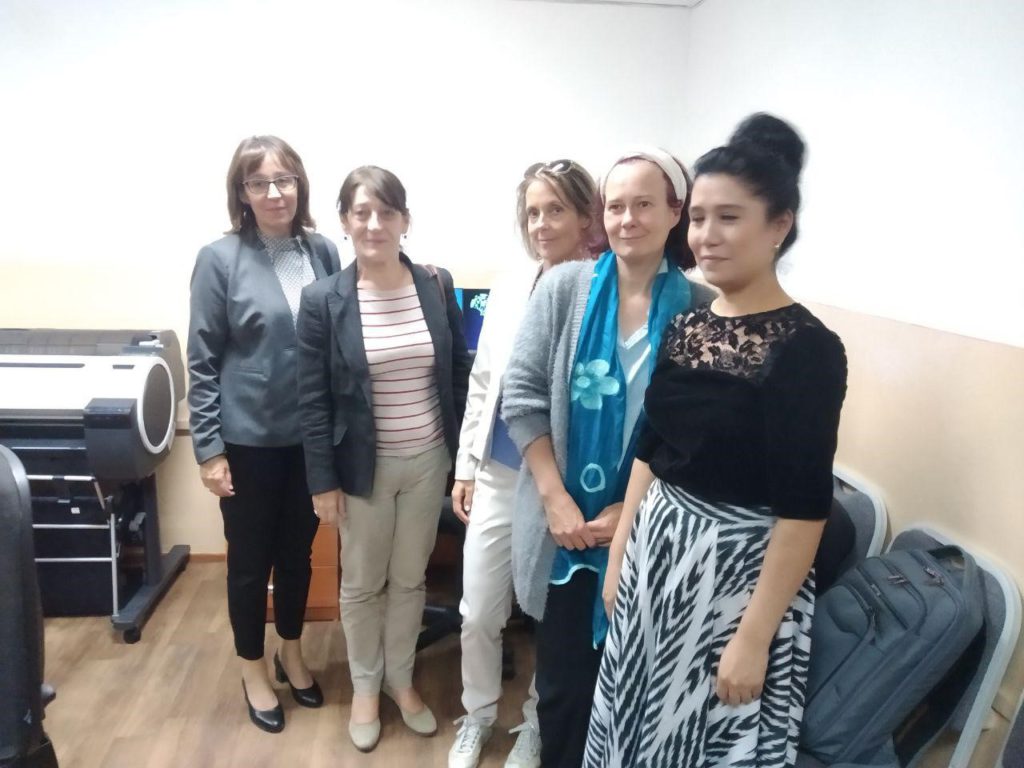 http://taqi.uz/en/main/1656-dsingis-e-learning-center-of-geoinformatics-opened-at-tiace.html