Scientific-practical Seminar on "The tasks carried out within the framework of the Erasmus+ DSinGIS project" was held in the assembly hall of Samarkand State Architecture and Civil Engineering Institute named after Mirzo Ulugbek on April 9, 2019.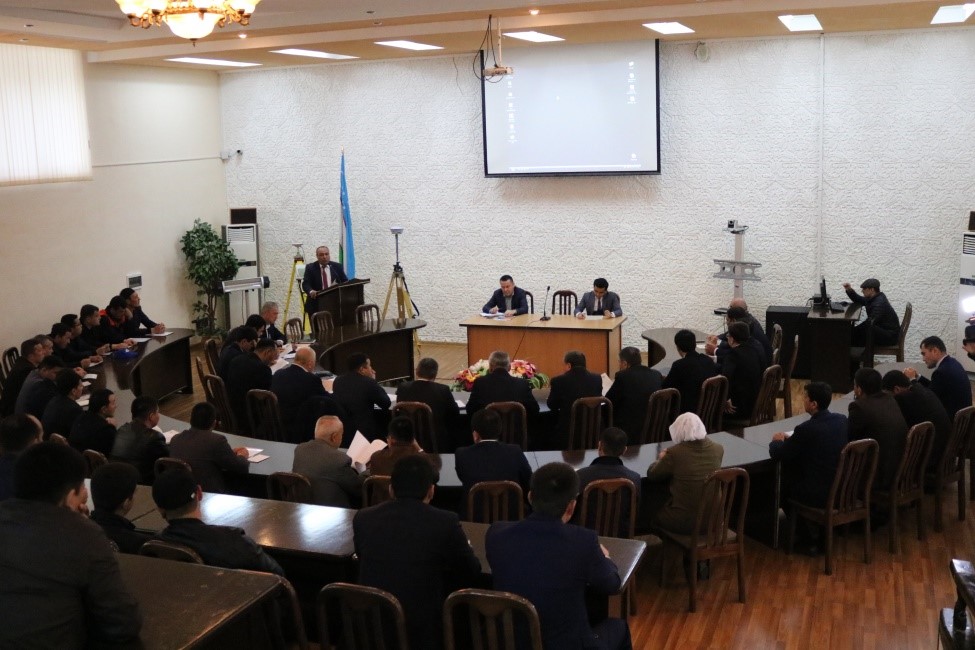 More than 60 participants including about 20 representatives from government enterprises such as Department of Land Resources and State Cadastre of Samarkand region, State enterprise of land management and real estate cadastre of Samarkand region, Samarkand department of State Research and Design Institute for Land Management "O'ZDAVYERLOYIHA", "Samarkand Aero geodesy" State Unitary Enterprise, Samarkand Branch of "UZGASHKLITI" State Unitary Enterprise and about 40 from higher education as BSc, MSc and PhD students, young researchers and teaching staff of the Samarkand State Architecture and Civil Engineering Institute (SamSACEI), Tashkent Institute of Irrigation and Agricultural Mechanization Engineers (TIIAME), National University of Uzbekistan named after Mirzo Ulugbek (NUU) took part in the seminar.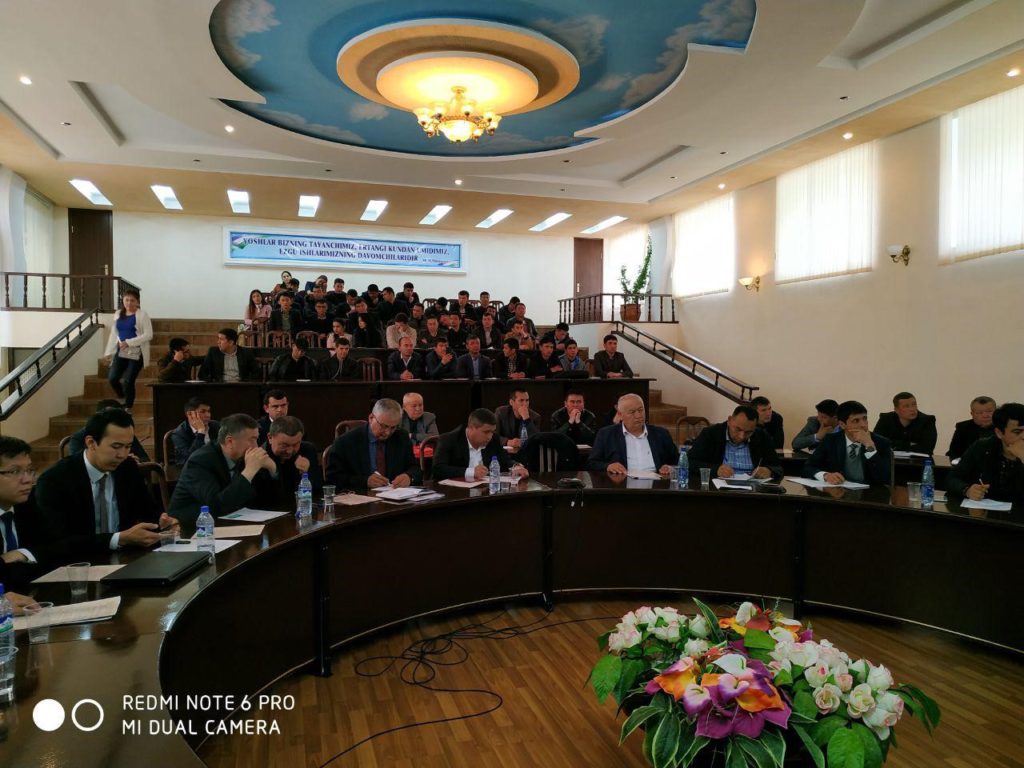 Main aim of the seminar was dissemination of information about "DSinGIS" project among above mentioned government enterprises as well as the students and staff of SamSACEI.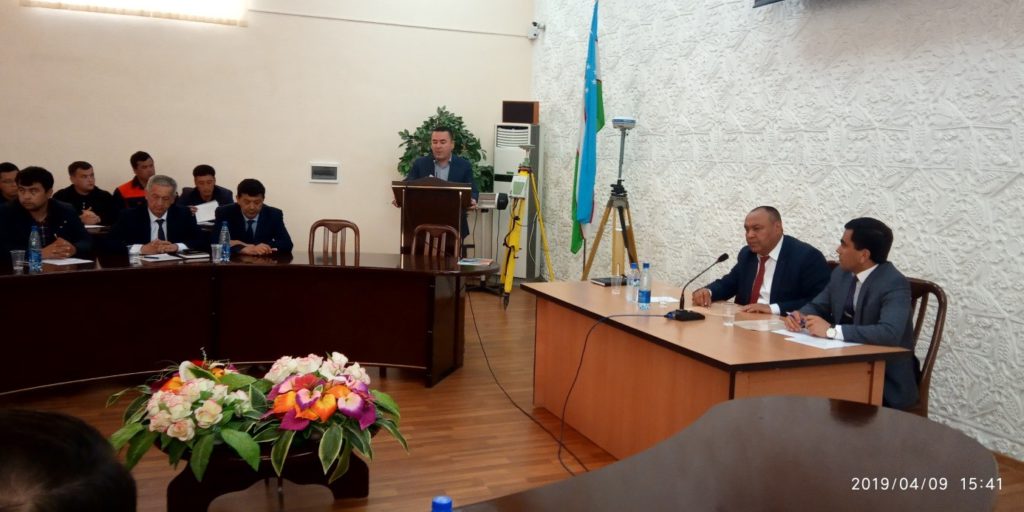 Dr.Erkin Isakov, the Vice rector for Research and Innovations of SamSACEI introduced the current research works carried out at the institute, national and international projects such as the DSinGIS projects in the framework of Erasmus+ Program. He also mentioned the aims and objectives of the DSinGIS project and its importance in higher educational institutions of Uzbekistan.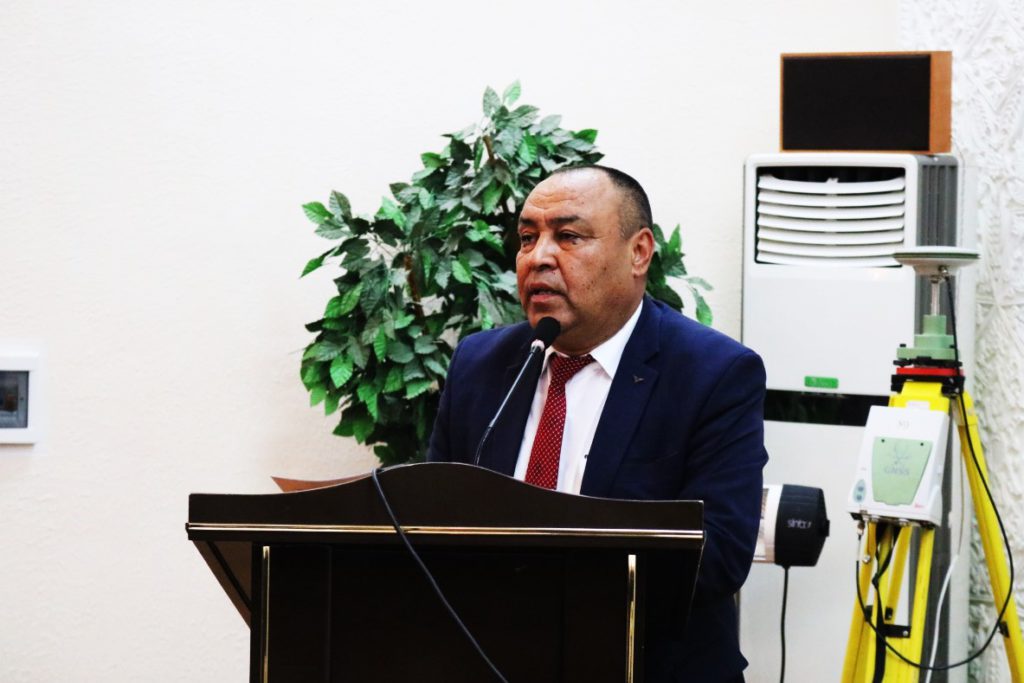 Besides these, Ilhom Abdurahmanov (TIIAME), the Uzbek National Coordinator made a speech. In his speech briefly informed the participants about main goals, objectives and expecting results of the DSinGIS project, and he also stated that collaboration between higher educational institutions and government enterprises should be improved.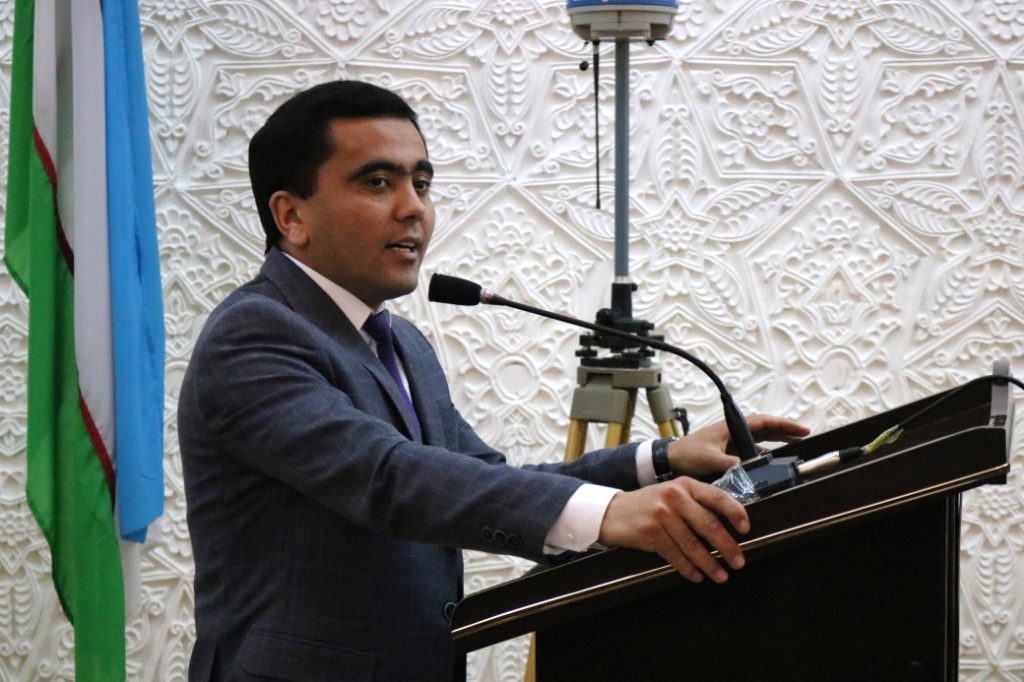 Zakhid Mamatkulov, PhD student (TIIAME) participated with his presentation "About Scientific internship at Obuda University, Hungary". He spoke about the results of his two-month internship at Obuda University, Hungary, and he answered some questions on European practice on the sphere of GeoInformation Sciences.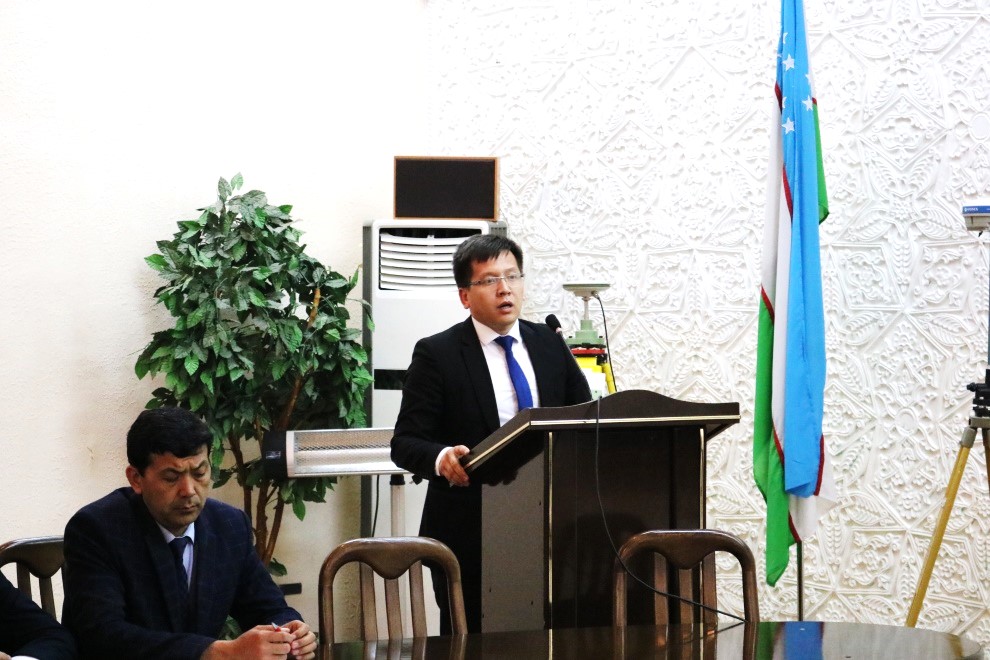 Ilkhomjon Abdullaev, senior lecturer from NUU provided information about Glossary development and paid attention to the scientific Conferences in the field of Geoinformatics. He invited participants to take part in more actively with scientific papers on the next conference in Samarkand.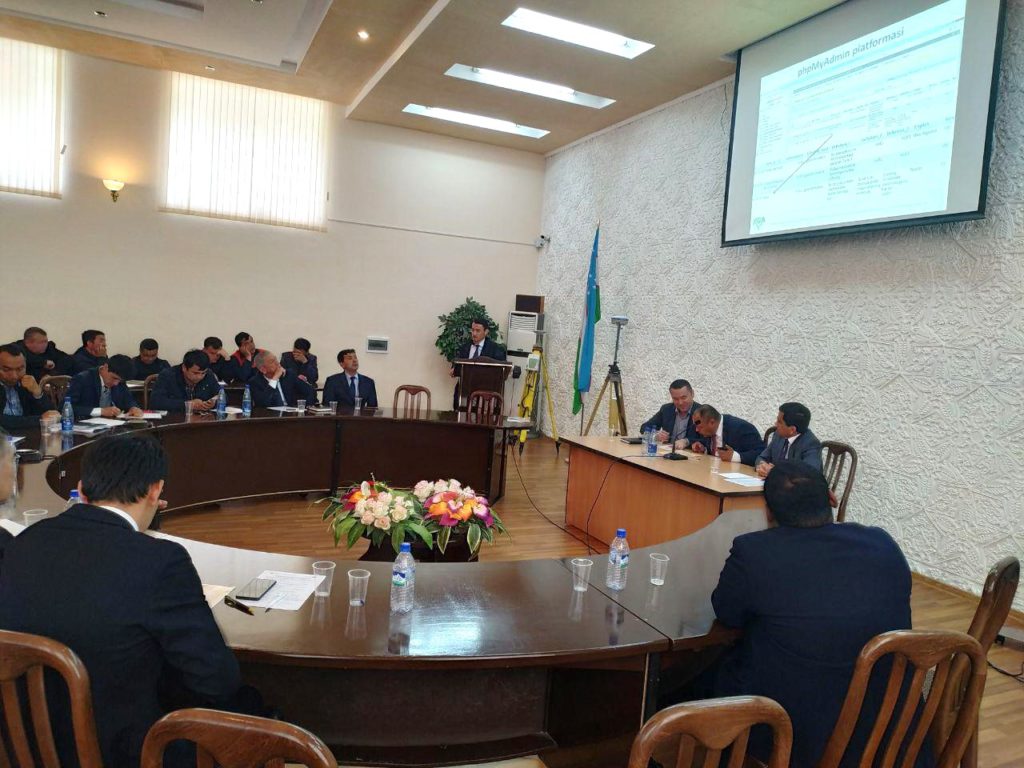 Moreover, some researchers of the Samarkand State Architecture and Civil Engineering Institute presented useful information about their research topics.
Next Awareness Building Event of the Project will be in May, 2019 in Nukus, Karakalpakistan.
More information: